BOTTLEST: The first online experience where you can craft wine from start to finish based on your personal preferences
Bottlest helps you learn about wine

The wine wheel populates the specific flavors expressed in your customized wine when you adjust preferred levels (Earth vs. Fruit; Oak; Sweetness; Body) with the tool.

Bottlest allows you to craft exactly what you want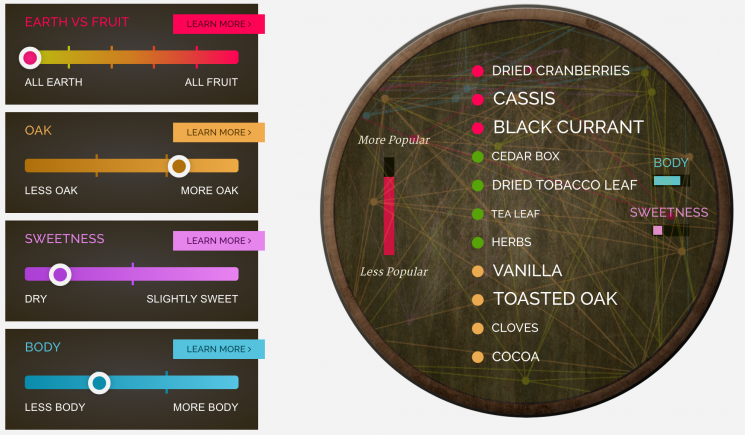 Create your own personalized wine label
The wines you craft with Bottlest are uniquely yours and so are the labels

That picture of Dad with his party glasses on? Totally works

Use your own photos to personalize each wine label or put your signature touch on a bottle with one of our easy-to-use templates.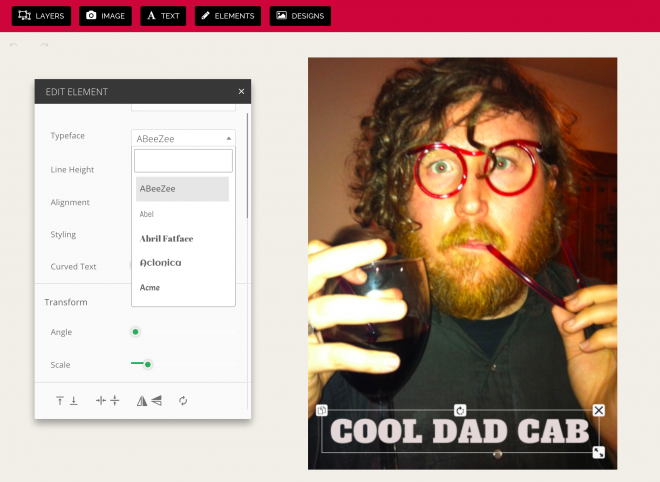 Earn points to redeem for more wine!
Bottlests have a personal wine Marketplace where they have the option to showcase their customized wines and personalized labels

Members can rate and review wines in the Marketplace, giving Bottlest a unique transparency with customer reviews

Being involved in the wine community translates into more wine with our generous awards program
BOTTLEST: where Bottlest Members can easily earn points Our generous credit system is a big benefit for Bottlest Members. Bottlest Members have the opportunity to earn Bottlest points toward more wine in a variety of ways:

By steering a Community Member to the Bottlest website (10 points)
By steering a Bottlest Member to the Bottlest website (100 points)
By reviewing ones own wines after they are crafted or other member wines in the Marketplace (10 points)
By connecting to your Facebook and Twitter accounts - which allows you to share your wine creations directly from Bottlest.com (10 points)
By simply having your wine/s purchased by someone else in the Marketplace (20 points)
By purchasing a wine (or wines!), other than your own, in the Marketplace, outside of your regular membership order (15 points)

For every 100 points accrued, Bottlest Members get a bottle for $1. Bottlest bonus!
Member Benefits
Buy wines made by Bottlest Members
Rate and review wines in the Marketplace
Follow favorite members
Support the Bottlest community
FREE
Become a Community Member
Custom craft your wine's flavors
Create personalized labels
Rate and review wines in the Marketplace
Follow favorite members
Earn rewards toward more wine
Build a personal wine shop
Monthly shipping included
$39/month
Become a Bottlest Member
Includes 2 personalized bottles of wine
+ Shipping Included
Paid membership allows you to experience the Bottlest process to the fullest. A $39/month membership allows you to craft 2 wines and 2 personalized labels. Includes shipping! Non-paid members are most certainly invited to shop with us but, alas, they aren't able to create their own wine or reap the rewards.